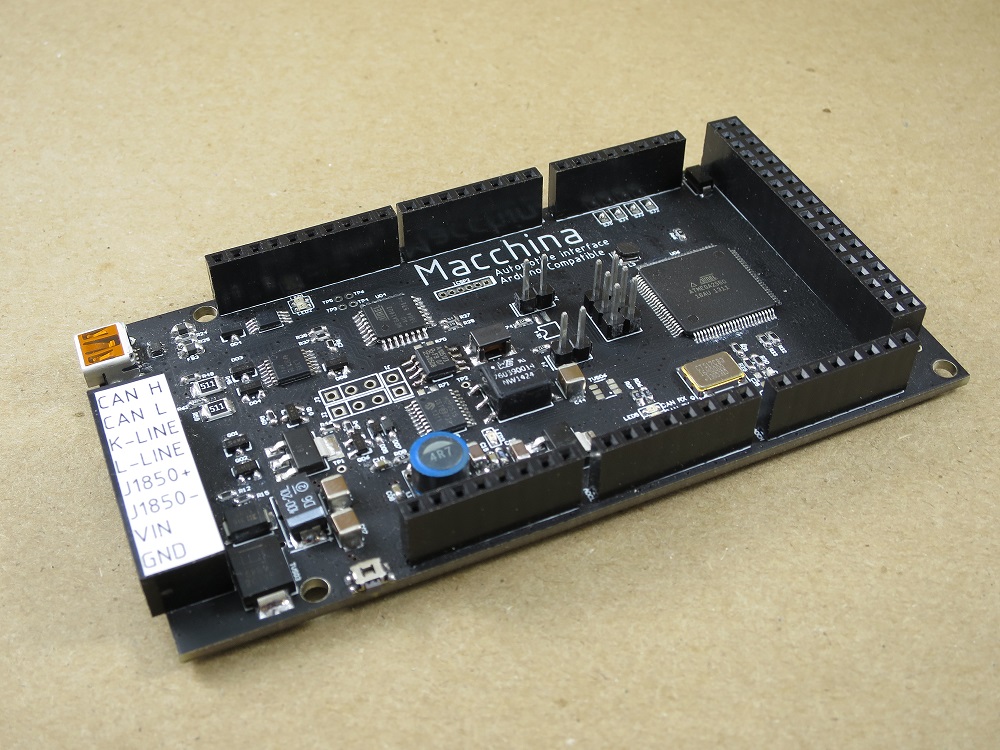 Macchina 1.1 is our first revision. The goal for this board was to improve and fix the issues we found on the previous 1.0 version.
These changes from 1.0 are as follows:
ISO interface now has option to connect to hardware UART pins on ATmega2560 through solder jumper SJ2, SJ3, SJ4, SJ5
Termination jumpers are now shunt-type with 0.1" spacing.
SPI header (ISCP1) now in the same spot as Arduino MEGA, improving shield compatibility and removing need for SPI re-routing solder jumpers from M1.0
USB connector (CON1) now has thru-hole legs for better durability
Dual terminal block combined into one 8 pin connector (CON2)
New additions/changes to board:
CANbus isolation option added, including isolated power supply
Known issues/changes, all of which WILL BE addressed in M1.2 update:
ISO interface circuitry inverts logic. ATmega2560 does not have straight-forward way to invert logic, so a hardware change is needed. Hand-modification performed to rectify this. See this page for more information on this modification.
Remove isolation option: adds unneeded to cost/complexity of board. Use external isolation solution if needed
TBD: testing in progress.